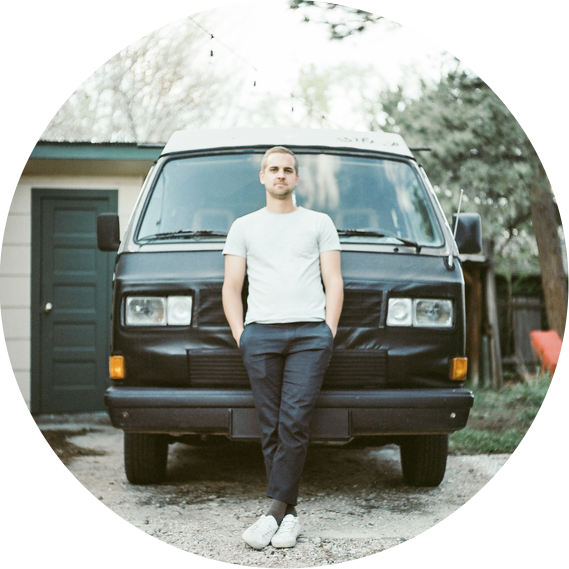 Davin is photographer and director - an observer of lines, colors and perspectives, moments loud and quiet. He finds magic in things that others pass by. His attention to detail and the world around him naturally draws him closer to his subjects and content, which produces genuine and whimsical images.
Davin's commercial photography has won the largest ad award in Philadelphia and has been featured in publications and media by Architectural Digest, Delta, OtterBox, Artifact Uprising and NASCAR.
Davin was raised in the middle of nowhere Michigan then moved to the middle of nowhere Los Angeles - he loves the two. He's drawn to lakes and oceans and you'll often find him near one of them.
When he doesn't have a camera, you'll find him lost in the wild - building something, surfing, camping or with family and friends around a fire. Photography helps him join with people and working with his hands helps him join with the earth - these are both a journal for him. He desires a steady and quiet life: one full of simplicity and meaning.
For more information on my work, to get in touch regarding employment opportunities, or to just say hello, feel free to get in touch.
"To live content with small means. To seek elegance rather than luxury, and refinement rather than fashion. To be worthy not respectable, and wealthy not rich. To listen to stars and birds and babes and sages with an open heart. To study hard, think quietly, act frankly, talk gently, await occasions. Never hurry. In a word, to let the spiritual, the unbidden and the unconscious rise up through the common. This is my symphony."
- William Henry Channing